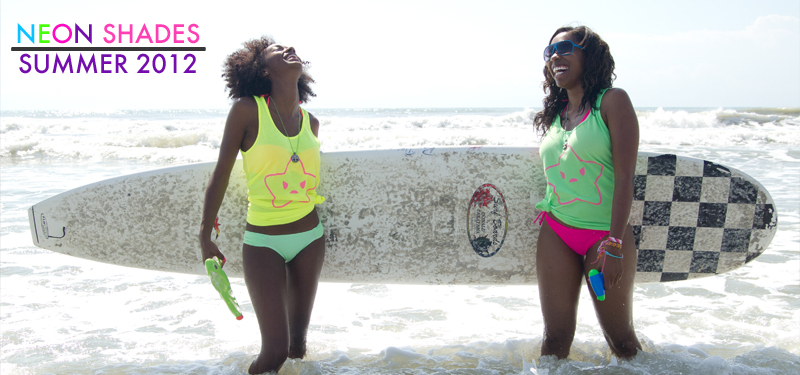 It's summer time and everybody knows that everything seems to be brighter during this season. It is also the best time of the year to wear bright colors. Antisparkle Apparel, a private company in Haven Florida established in 2010, came out with their Summer 2012 Collection, consisted of t-shirts in dazzling neon colors.
Neon colors have once again topped fashion trend just like in the 80's when striking pop fashion started which is influenced by icons such as Madonna. Colors such as hot pink, yellow, orange and green were everywhere!
Neon colors t-shirts are very cool and are a perfect summer outfit with our sun-kissed skin underneath. They also add a playful characteristic to those who are wearing them. The shop-owner and designer, Monique Malcolm, is very hands-on in making these t-shirts. All products are created and printed in house, making them very unique and stylish. The designs are very cute and fresh. There are two different designs in the t-shirt. The first one, as named by Monique, is Nyota, a lovely alien character, and the other one is a cute star. Both are trademark designs of Antisparkle.
This Summer 2012 Collection also features some accessories like earrings, necklaces, rings and tote bags in amazing shades that matches the t-shirts. Summer will surely be more fun in this simple but stunning t-shirts. Less is definitely more.